Rapid Prototyping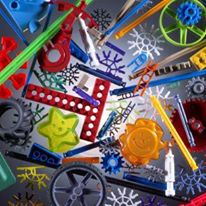 At Cove Plastics, we offer professional Rapid Prototyping. This manner of prototyping is often used to create a physical sample of a design. Using this process we can offer a model of your completed part quickly and efficiently.  With prototyping you can look at the part from all angles and test form, fit, and function.
Rapid Prototyping also provides a cost effective solution to creating an expensive mold then having to modify it. Here at Cove Plastics we want to provide you with the highest quality products, so with Rapid Prototyping we can create the part you need quickly with minimal cost so you can approve the design and we can produce your order.
Here at Cove we use the latest technology in SolidWorks and top of the line machine tools. Our team is capable of producing parts from small to large in scale and any quantity. We have over 50 years combined design experience and are confident we can give you a product to meet your exact specifications.
Contact us today for more information or to receive a quote.