Custom Plastic Parts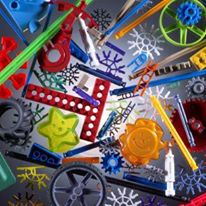 Cove Plastics has been a leader in the industry for over 20 years. We specialize in custom parts ranging from small to large in size. With our Rapid Prototype Technology we can produce a sample part for you to test fit, form, and functionality from your current design.
Some of the industries we serve are Medical, FDA, Defense, Packaging, and Transportation. These products are made to their industries standards and meet or exceed them. Cove offers expert service, fast turnaround, and parts that are made in the USA. We strive for the highest quality for our customers.
Some custom parts we currently make are vials and transfer carriers for medical, rollers and sleeves for FDA, gaskets for Railways, and liners for defense. Cove's design team has over 50 years combine experience and can work with you to create a product to your precise specifications. Using the latest technology in SolidWorks and machining tools, we are confident we can design and produce the parts you require.
Please contact us today for any questions or to receive a quote.